Henry Dimbleby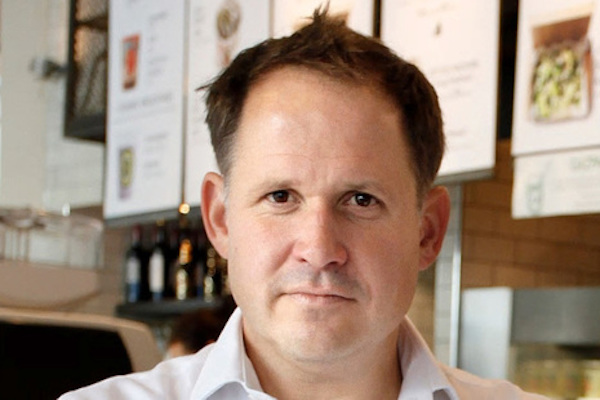 Testimonials
'Henry chaired Bigger than the Lunchbox: The Food Debate Goes to Work in May 2019 at the V&A for BaxterStorey. He went above and beyond in terms of corresponding with all the panellists ahead of the evening itself and had clearly done a great deal of research on the topic. From the get go, panel and audience were extremely engaged and energised. His questioning style was challenging which led to a very interesting discussion and some heated debate. However he also listened carefully to the panel and floor, ensuring everyone was comfortable and felt involved throughout. We'd definitely use him again for chairing future debates.' - Ailana Kamelmacher, Story PR
blue line

Henry Dimbleby is co-founder of Leon Restaurants, the not-for-profit Sustainable Restaurant Association and the charity Chefs In Schools. He is currently the lead Non-Executive Director at the Department for Environment, Food and Rural Affairs where he has been commissioned to create a National Food Strategy.
In 2012, he was asked by the government to produce a blueprint for improving school food and food education in Britain. Together with John Vincent, he produced the School Food Plan – one of the biggest shake-ups of school food for a generation. It has overseen, among other changes, the introduction of cookery lessons for all children up to the age of 14, universal free school meals for infants, and new standards for the food served to children in schools. In addition to writing a column for The Guardian he has appeared regularly on Radio 4's Kitchen Cabinet & BBC's Saturday Kitchen.
Henry started his career as a commis chef with Michelin-starred chef, Bruno Loubet, before joining The Daily Telegraph. From there he moved to Bain & Company, a management consultancy firm, where he met John Vincent. They spent a lot of time together on the road, travelling for work, where all they found to eat was delicious but life-destroying fried chicken or cold, neon-lit sandwiches. Infuriated by the difficulty of finding tasty, nutritious food on the run, they resolved to do something about it. And so Leon was born.