Noel Gay – Reginald Armitage (1898–1954)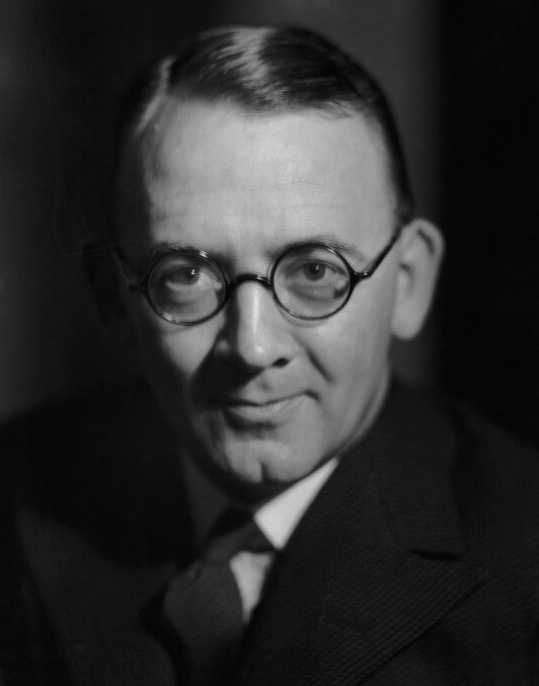 Reginald Moxon Armitage was born on 15 July 1898 at Park Terrace, Leeds Road, Outwood, Wakefield the son of Harry Armitage, a colliery clerk, and his wife Charlotte Elizabeth Moxon. He was captivated by the family piano before his legs were long enough to reach the pedals and was excelling in music before he was old enough to begin ordinary lessons. He won a music scholarship to Queen Elizabeth Grammar School, Wakefield at the age of eight and subsequently often deputised for the choir master at Wakefield Cathedral.
His original ambition was to obtain a choral appointment at that cathedral, but at the age of fifteen he took up a scholarship to study at the Royal College of Music in London. By the time he was eighteen he was already director of Music and resident organist at St Anne's church in London's Soho. He went up to Christ's College Cambridge to study composition and graduated with an MA and a B Mus, to add to his FRCM and FRCO, four years later and was all set for a career in serious and ecclesiastical music.
However, fate and Yorkshire were conspiring otherwise. A neighbour in Wakefield agreed to invest in a West End Revue if the producer would lend an ear to the 'the lad up the road' who had started to write catchy tunes for revues at Cambridge. The producer asked Reginald to play him one of his songs and promptly commissioned him to write the entire score for the West End revue 'Stop Press' which in turn was heard by the legendary showman Andre Charlot who asked the unknown young composer to write the all the music for his 1926 Revue.
Reg realised that the church authorities might be less than impressed by their bright young composer and organist having his name up in the garish vulgar lights of the West End and featured on the new-fangled wireless machine, so he decided to hide his brightening star under the bushel of a pen name. On his way to sign a BBC contract he passed a theatre where Noel Coward was appearing with Maisie Gay……… Under the pen-name of Noel Gay, young Reginald from Wakefield took the West End of London and the radio waves by storm. His music dominated the London stage and the hit parade for the next twenty five years; he is, I believe, the only composer apart from Andrew Lloyd Webber to have four hit shows running in the West End simultaneously; however Noel Gay also had two films showing in cinemas at the same time.
He wrote the music for twenty six London Shows, twenty eight feature films and another forty five songs, one of which, Tondeleyo was the first ever to be synchronised in a British talking picture, White Cargo, in 1932. He wrote for the biggest stars of the day: Jack Hulbert, Cicely Courtnidge, Arthur Askey, the Crazy Gang, Eveln Laye, Gracie Fields, Flanagan and Allen, Billy Cotton, Hutch, Jack Hylton, Ambrose, George Formby, Joe Loss, Gertrude Lawrence and many others.
His biggest success though, was Me & My Girl which opened at The Victoria Palace in London in 1937 starring the music hall legend 'Nipper' Lupino Lane. It included the Lambeth Walk, a show stopper if ever there was one, and ran for five years, bombed out of two theatres. It was seen three times by the King, George VI and it's tunes went round the world. It was revived in 1952 and then again, gloriously in 1985, with a book revised by Stephen Fry and starring Robert Lyndsay and Emma Thompson running for eight years in the West End and three years on Broadway winning Laurence Olivier Awards and Tony Awards for its stars, and for the show. It played in over a dozen countries and even became a massive hit in Japan, for the Takarazuka Revue Company and Toho Music.
He wrote many songs that became standards; Run Rabbit Run, Only a Glass Of Champagne, Let The People Sing, Hey Little Hen, There's Something About A Soldier, Leaning On A Lamppost, You've Done Something To My Heart, The Sun Has Got His Hat On and of course The Lambeth Walk, the only song ever to have a Times leader written about it (while dictators rage and statesmen talk all Europe dances to….. The Lambeth Walk!). Mussolini fell over whilst dancing to it. Hitler forbade the dance to be played unless Noel Gay signed a declaration that he had no Jewish blood; he refused. In 1927 Armitage married Amy Marshall, daughter of Walter Marshall, a liquorice refiner from Pontefract. He never lost his love for Yorkshire and remarked that the mental test he ran on all his tunes was whether he could imagine the mill girls in Yorkshire whistling it as they worked the looms and walked home from work.
Noel Gay died in 1954 at the early age of fifty six; he had lost his hearing, a terrible affliction for a musician and composer and possibly because of that he quickly succumbed to cancer.