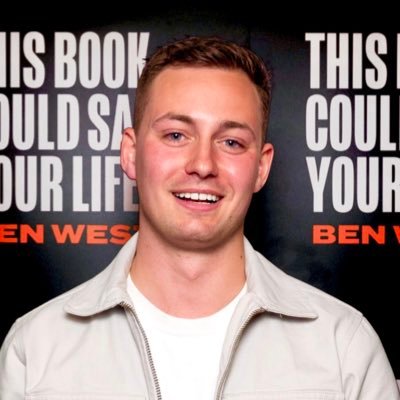 Ben West relaunches Walk to Talk and will be walking one million steps
"Suicide prevention day 2023 (Sunday 10th Septe marks 5 years and 8 months since I lost my younger brother to suicide. To mark the day I am going to be walking one million steps and inviting people to come and join me. On my own walking this distance would take 150 hours non-stop, but together we can make that near impossible challenge not only manageable, but fairly easy. Such is the power of sharing our challenges with others around us.
This event will also launch Walk to Talk, a monthly walking group in London which aims to allow people to meet others, talk openly about their mental health and get outside for a short walk. Something as small as a walk with friends can save lives, it's something I know I've needed in the past. Walk to Talk was my first campaign after losing my brother, it felt like the most important thing I could do at that time for myself and the whole community. 12% of young Londoners experience severe loneliness, and 68% of Londoners have experienced symptoms of poor mental health within the last 6 months. Walk to Talk aims to give people respite from the congestion of life, a chance to get together with friends or strangers and take the brave step of having a conversation about mental health."
Raising money for Shout UK, and to all those who aren't able to take part, you can still make a donation and catch the full coverage on BBC Morning Live on Monday 11th Sept.
Share this