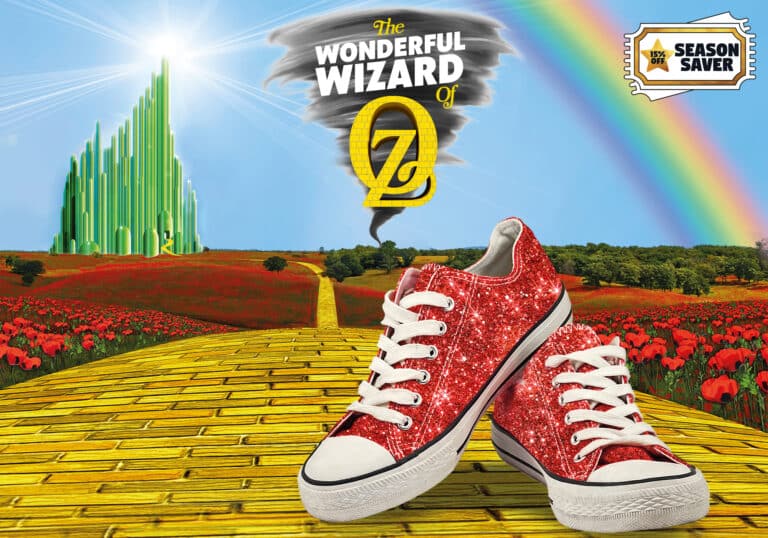 The Wonderful Wizard of Oz comes to Bury St Edmunds starring our Ronan Quiniou as Toto and designed by our Morgan Brind
"After a rare and inexplicable cyclone hits the Suffolk (Stowmarket to be precise!), Dorothy and her dog Toto find themselves transported to the mysterious Land of Oz. If they are ever going to find their way home, they must follow the yellow brick road in search of a powerful wizard, The Great Oz. On the way they meet a host of weird and wonderful creatures: Lion, Scarecrow, Tin Man, Witches and Munchkins.
Mike Akers' new adaptation of L. Frank Baum's much-loved story will take you on a magical adventure to another world and remind you that there's no place like home.
Showing at the Theatre Royal Bury St Edmunds from the 18th August to the 2nd September
More information and tickets here
Share this