John Vincent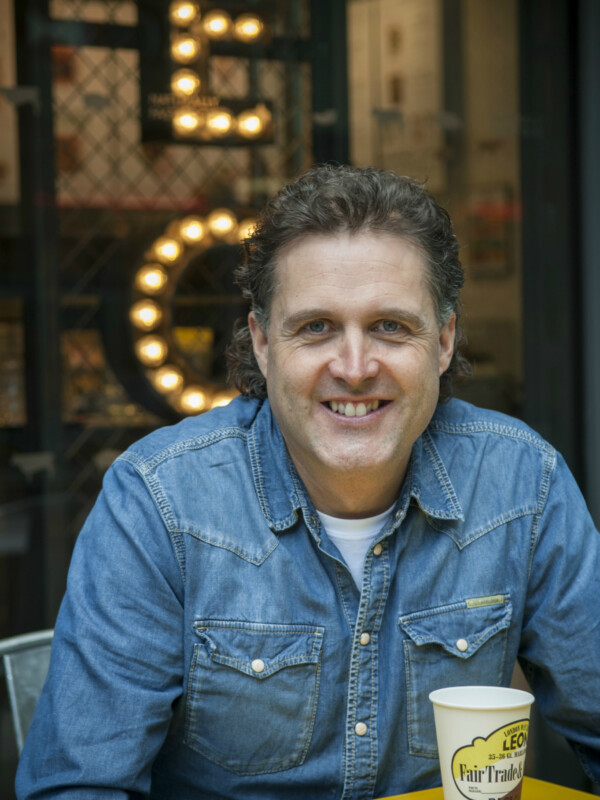 Testimonials
"John Vincent is a naturally gifted presenter, bringing humour, charm and a sharp business brain to proceedings, as he amply demonstrated when he co-chaired the annual Peach 2020 conference for senior executives in the restaurant and bar market with me a few years back. His performance was all the more impressive as he was in front of an audience of his industry peers, both colleagues and competitors. He also has a great business story to tell – how Leon, the company he leads, has grown from a quirky healthy fast food idea into a high-profile high-street brand. He's passionate, especially for causes like school meals, and always entertaining."
- Peter Martin, vice president and founder of CGA Peach
"Please pass on to John our huge appreciation for his pre lunch talk… The whole audience were captivated, entertained and inspired by him and I am sure he has now many LEON fans in the room."
- Ian Hyder, Max Publishing.
blue line

John Vincent is CEO of Leon, the naturally fast food chain, which he co-founded with Henry Dimbleby in 2004 to make it easier for everyone to eat well. He previously worked as a strategy consultant for Bain & Company, where his business travels made him realise that the only available food on the go was making everyone fall asleep and wake up fat.
With the declared aim to create "a McDonalds in heaven", and working with chef Allegra McEvedy, John and Henry opened the first LEON on Carnaby Street in 2004. Shortly after it was awarded 'Best Newcomer' at the Observer Food Monthly Awards. John took over the day to day running of Leon in 2014, leads the menu innovations and has co-authored three of the Leon cook books. LEON now has 34 restaurants throughout the UK and plans to open many more in 2016.
John co-authored the School Food Plan for the UK Government in 2013, which persuaded the Government to put cooking back on the curriculum and provide free school meals for all infants. He was awarded an MBE in 2015 for his services to school food.
John is married to TV newscaster and presenter Katie Derham, with whom he has two daughters.