John Vincent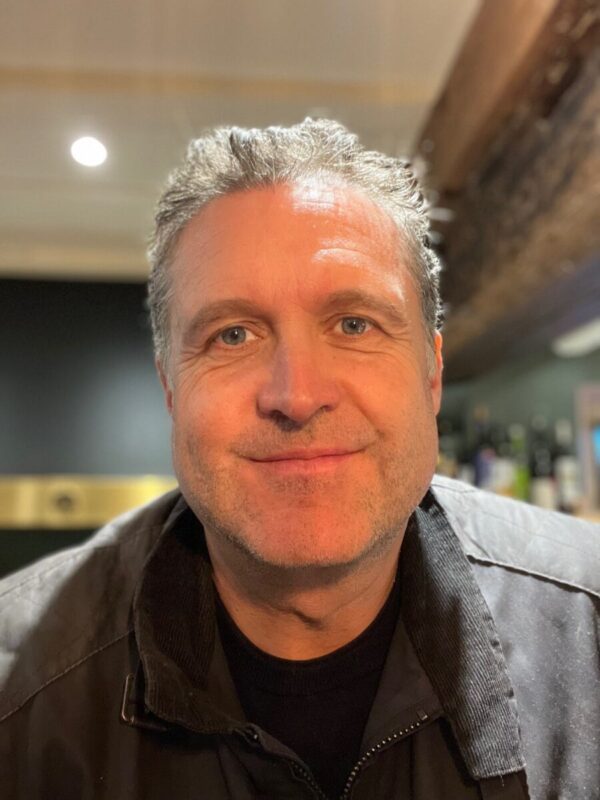 Testimonials
"John Vincent is a naturally gifted presenter, bringing humour, charm and a sharp business brain to proceedings, as he amply demonstrated when he co-chaired the annual Peach 2020 conference for senior executives in the restaurant and bar market with me a few years back. His performance was all the more impressive as he was in front of an audience of his industry peers, both colleagues and competitors. He also has a great business story to tell – how Leon, the company he leads, has grown from a quirky healthy fast food idea into a high-profile high-street brand. He's passionate, especially for causes like school meals, and always entertaining."
- Peter Martin, vice president and founder of CGA Peach
"Please pass on to John our huge appreciation for his pre lunch talk… The whole audience were captivated, entertained and inspired by him and I am sure he has now many LEON fans in the room."
- Ian Hyder, Max Publishing.
blue line

John co-founded and led the naturally fast food brand LEON which he sold in 2021.
He now invests in and supports purpose-driven businesses as part of his company The Longhouse. Inspired by the Iroquois Confederacy of Native American tribes, The Longhouse businesses consider the impact of all decisions on seven generations from now. Their most recent investments are the social media technology platform Invyted which links brands who are doing positive things with Instagram and Tik Tok influencers. It also owns a major stake in London's first vegan and gluten free cookie brand The After School Cookie Club, which will soon be looking to grow via franchising.
John began his career at P&G and Bain and Company, and for four years was part of a team that led the successful turnaround of drinks business Whyte and Mackay.
John co-wrote the UK government's School Food Plan, and started and Chaired the government's Council for Sustainable Business. He was awarded an MBE in 2016 for his contribution to school food. John and his Leon Co-Founder Henry Dimbleby were named 'Raymond Blanc Sustainability Heroes' in 2017. The pair were also given The FIRST Responsible Capitalism Award 2015. He co-wrote 'Winning not Fighting', a book that explains the principles and practical application of the Chinese Martial Art Wing Tsun in business and life more broadly and looks to share these practices with any business he invests in as part of The Longhouse. John did one of those clever personality tests once and it pegged him as a 'Challenger,' which is probably about right. Even though he doesn't always succeed in doing so, John likes to make things better.
John is married to BBC Proms and Radio 3 Presenter Katie Derham. They have two daughters.