Jake and Hannah Graf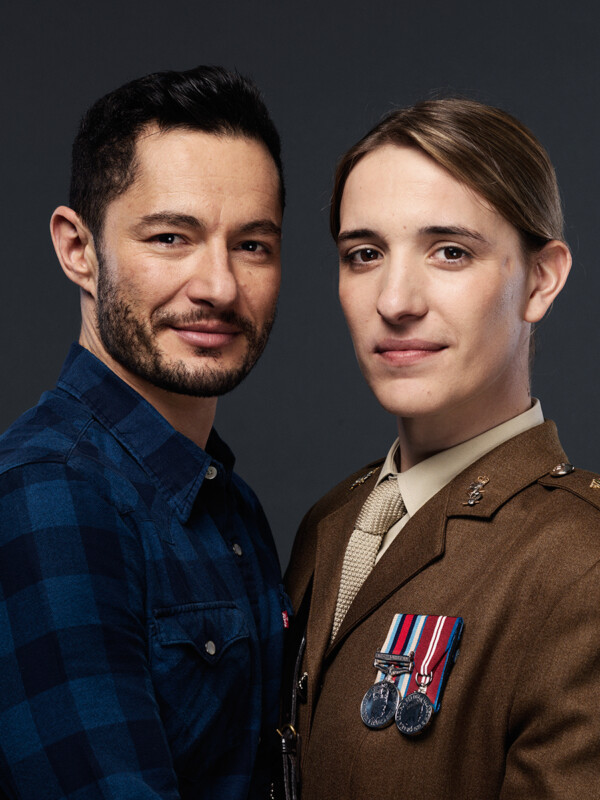 Testimonials
"Not only are Jake and Hannah charismatic, passionate, and informed speakers, but Jake's films generated a lot of important discussion and questions from our audience. Their honesty around transition and candid answers to questions was endearing, and we have had only positive feedback from our event. Jake and Hannah were a pleasure to work with – happy to adapt to whatever style of speech we wanted them to deliver, and their charity work brought a lot of new faces to our company" – Alexandra D'Sa, Business Analyst, Citi
"Jake recently spoke at an even hosted by &Proud, Dentsu Aegis Network's LGBT+ employee network.  His keynote was truly inspirational! Delivered with a great balance of humility and humour, he captivated the audience and was able to articulate and address a topic too often ignored. He came across as very genuine and I am sure his bravery in telling his story will help raise the profile of Trans people and highlight the work still to be done to really ensure Britain is a safe, tolerant and accepting place for everyone – regardless of who they are."  - Tom Amies-Cull, COO at iProspect
"No offence to all the other calls and meetings I have joined but best call I have joined this year! What an inspiration and most amazing story!" - Heather Berkley, Lloyds Banking Group
"Jake and Hannah gave a talk to our studio during LGBT+ History Month. It was inspirational to hear their personal stories, and they gave a real insight into the struggles and prejudices faced by LGBT+ people. They also spoke of ways they have found acceptance, and the achievements they've made individually and together, leaving us with a really positive message. As well as being greatly thought-provoking, Jake and Hannah brought lots of laughs with their humour, and their openness and straight talking made for an informative and highly enjoyable talk." - Natalie Bainbridge, Ninja Theory
"Hannah and Jake were simply the ideal couple to have on campus to help staff and students celebrate this year's LGBT+ History month theme 'Behind the Lens'. The eloquence and honesty with which they communicate their own stories is simply inspirational. As one colleague commented "I am absolutely overflowing with the sense of humanity that was oozing through the couple and the audience's response to them. It was really good to see this type of talk at Loughborough University". - Ellen Nicholls, Loughborough University
blue line

Jake and Hannah are inspiring, compelling and engaging speakers. They are widely known as the UK's 'Transgender Power Couple' after being named as the Most Influential LGBTQ Couple by The Guardian. They are passionate speakers on gender, equality and diversity and having become something of an inspiration to the wider transgender community, they work tirelessly to represent it both in the UK and internationally, seizing every opportunity to increase acceptance and understanding.
They have presented keynote speeches, fireside chats and Q&As on a wide variety of themes and are best known for their documentary "Our Baby: A Modern Miracle' which was on Channel 4.
JAKE GRAF
Jake is a London based actor, writer and director whose first nine award winning films have screened at over 100 festivals worldwide. His first feature film 'Lavender' is in development with BAFTA nominated MisFits Entertainment ('McQueen'), and he is currently working on two television drama pilots. Jake uses the medium of films to elicit positive change, giving representation to rarely seen characters and stories and promoting acceptance and understanding. All are used as educational tools in universities, schools, prisons and media events internationally.
Recent roles include ITV's Butterfly, DBO's 'Different For Girls' and opposite Keira Knightley in feature film 'Colette'.
He is a patron for Mermaids, akt and Ditch The Label and a judge for the European Diversity Awards, The Rainbow Honours, The Iris Prize Film Festival and The National Diversity Awards.
Jake's background in film, acting and writing means he is equally assured when speaking on all manner of topics including the importance of positive representation, the media, and LGBTQ relationships, travel and inclusion. His difficult past pre transition and overcoming his struggles with addiction and destructive behaviour patterns are particularly pertinent when demonstrating the importance of supporting trans and LGBQ colleagues within the work place.
HANNAH GRAF MBE
Hannah is a retired Captain in the British Army. She commissioned in 2010 and since that time has commanded soldiers across the world including in Germany, Canada, Kenya and Afghanistan. Hannah is also a transgender woman and her personal story of transition captured the imagination of the nation in 2015.
A true advocate for equality, she used her public profile to promote a realistic portrayal of transgender individuals in the UK, becoming an inspiration to many. Outside the Army she acts as Patron for the charity Mermaids and is an ambassador for LGBT Sport in Wales. Her work in diversity has won her several accolades including Cosmopolitan Woman of the Year, an honorary fellowship from Cardiff University and in June 2019, an MBE for her work updating LGBTQ policy in the British Army.
Hannah's experience as a decorated Officer who transitioned within the Army perfectly places her to speak with confidence on all aspects of the military, diversity and inclusive leadership.
The Grafs have spoken at events for companies including: Warner Brothers, Herbert Smith Freehills, Stonewall Workplace Conference, Army LGBT Conference, NBC Universal, InterComms, InterMedia, InterBank, InterLaw, Pride in London Gala, BNP Paribas, Barclay's , Lloyds, Citi Bank, Allen and Overy, HSBC, BP, PWC, P&G and TTG.
Gallery