Ayesha Hazarika MBE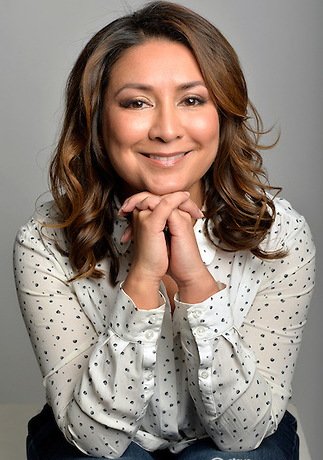 Testimonials
"Relaxed, Mischievous and with a mind like a steel trap…go and see what she has to say."
Scotsman ★★★★
"Hazarika's return to stand up is also public service, never less than entertaining"
The Guardian
"She went down great with the audience, really enjoyed the speech and to top it all, she's delightful company! So very pleased"
Energy UK
"Ayesha gave us some real and no-punches-pulled insight into Labour and politics more widely, which is something you don't hear that often at a corporate gig. She managed to make everyone laugh while maintaining a serious presentation. She is also a very uplifting presence on stage, if that makes sense. I'm a big fan and expected her to be good – but she was superb. Feedback from the audience has been uniformly excellent." - Deloitte
"I wouldn't hesitate to recommend Ayesha as a speaker. She was warm and engaging, funny and well-informed, and pitched the tone just right for our audience. Her blend of humour, political anecdotes, and knowledgeable insight and even forecasting made for a very interesting evening. She took questions and answered each one thoughtfully and thoroughly. She was also extremely pleasant to work with and interacted beautifully with guests who approached her after her speech looking for a one-to-one chat." -  Scottish Council for Development and Industry
blue line

Broadcaster, comedian and writer Ayesha is known for her insightful and witty opinions, and her informed observations on current affairs and politics.
Host of the Weekend Drivetime show on Times Radio every Saturday and Sunday, where she dissects the news and events across Westminster and beyond with a plethora of interesting and engaging guests, Ayesha is also a regular contributor on Question Time (BBC Two), Good Morning Britain (ITV), The Jeremy Vine Show (C5), The News Quiz (Radio 4), Lorraine (ITV), Have I Got News For You (BBC One), Richard Osman's House Of Games (BBC Two), and Breaking The News (Radio Scotland).
Ayesha presents the hit podcast The Power Test, exploring the political landscape across the next 12 months, whether the Conservatives' 13 years in power is truly coming to end and what Labour need to do to win the next General Election. She also co-hosts Take on Tomorrow, the hugely successful podcast series produced by PwC, aiming to understand the role businesses can play in solving some of the biggest issues facing society today, now in its second series.
Ayesha is in high demand as a speaker and host due to her unique ability to combine laser-sharp political insight gleaned from the inside track at Westminster with her unique funny bones. She considers how politics works, how messages are communicated and how government policy is formed and influenced. She also addresses the future of culture, media and the creative industries in a climate of cuts and unequal opportunities. As well as a political overview and analysis, Ayesha looks at the role of women in politics and the challenges they often face in their careers interspersed with laugh-out-loud funnies.
On top of her weekly columns in The Evening Standard and The iPaper, Ayesha has made a name for herself in the world of print by contributing to The Scotsman, The Independent, Financial Times, The Guardian, The Sunday Times, New Statesman and Grazia. She held the Editor role of the Londoner, the Evening Standard's Daily Diary section. She also co-authored Punch & Judy Politics, an in-depth, behind-the-scenes display of what happens during the preparation and run-up to the weekly Prime Ministers questions.
Born in Scotland to parents of Indian Muslim descent, Ayesha went onto study law, her first role being a press officer at the Department of Trade and Industry. She then took what she thought was a natural diversion into stand-up comedy, before pivoting back to politics as a Special Adviser for the Labour Party, working with them for eight years both in Government and Opposition. During her time in Westminster, she worked for Gordon Brown, Harriet Harman and Ed Miliband, advising them on Prime Minister's Questions, speeches, media and policy as well as heading up initiatives on topics such as Women and Equality.
Since leaving front line politics, Ayesha's expertise has become a much sought after due to her unique position to analyse and comment on current affairs with her signature wit and insight. TV and Radio credits include: Politics Live (BBC2), The Talk (TalkTV), Sky Papers (Sky News), Newsnight (BBC2), Debate Night (BBC Scotland), The Media Show (Radio 4), The Today Programme (Radio 4) and CNN News.
As a comedian, she often parallels the current state of feminism with humour and honesty. She has so far toured 3 sell-out shows across the UK, including residencies at the prestigious Soho Theatre for each: Tales From The Pink Bus (2016), Girl On Girl – The Fight For Feminism (2018) and State Of The Nation (2022).