Helen Arney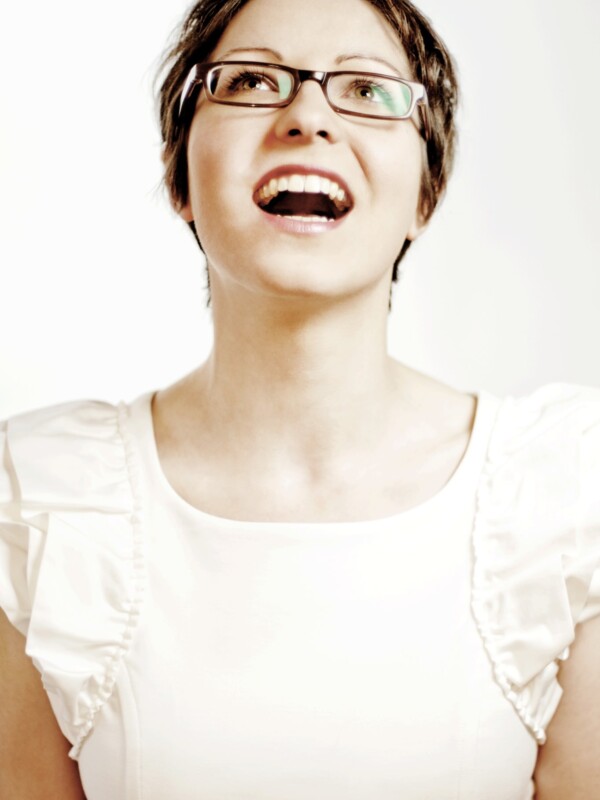 Testimonials
"Lots of distinctive laughs… Classy stuff" — ★★★★ Chortle
"Hugely entertaining, clever comedy at its best" —  ★★★★★ The Skinny
"An all-round smartypants… the confidence and clarity of Arney's performance is exceptional" — The Telegraph
"Charming, witty, warm… great one-liners" —  ★★★★ The List
"Champion of musical whims" — Bruce Dessau, Evening Standard
blue line

Helen Arney is a comedian, presenter, geek songstress and physics graduate.
Thinking she'd left her scientific past behind after graduating in Physics from Imperial College, it wasn't long before Helen found herself performing scientifically verified stand-up and songs, and presenting science programmes on TV and radio. Since then she's performed everywhere from Hammersmith Apollo to CERN in Geneva, toured the UK in 'Uncaged Monkeys' with Robin Ince and Professor Brian Cox, and taken her own award-winning solo show 'Voice of an Angle' to the Edinburgh Fringe and London's Soho Theatre.
Helen presents science on stage and on television, including BBC2 'Coast', Comedy Central 'Stewart Lee's Alternative Comedy Experience', Channel 4 News, BBC Radio 4's 'Did The Victorians Ruin The World?' and as a lead presenter in 'Outrageous Acts Of Science' on Discovery Channel. Helen is also one third of science comedy phenomenon Festival of the Spoken Nerd (FOTSN), whose recent shows 'Full Frontal Nerdity' and 'Just For Graphs' are out now on DVD and download. In 2018 they toured with their show 'You Can't Polish A Nerd', and released their first book 'The Element In The Room' – published by Cassell – and created a second series of their experimental comedy series 'Domestic Science' for BBC Radio 4.
Helen also hosts live events and science cabaret in the UK and abroad.