Hayley Mulenda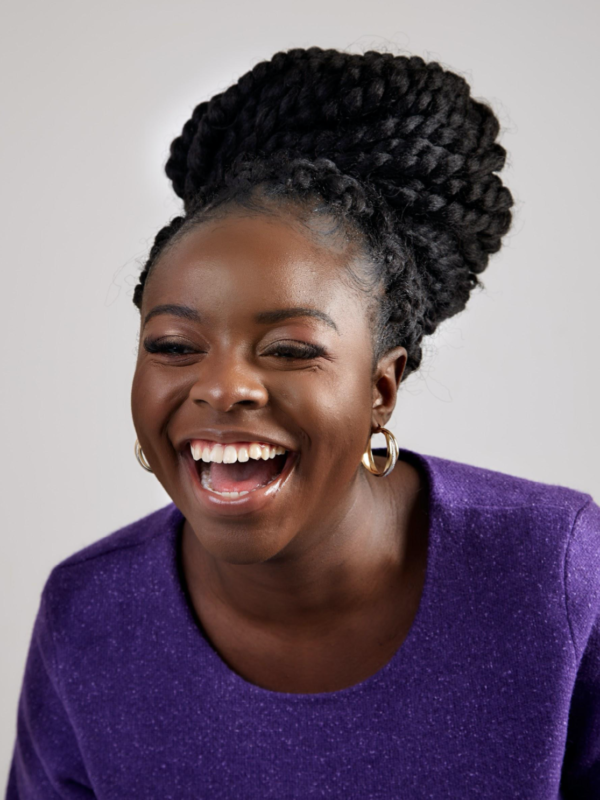 Testimonials
'SO INSPIRATIONAL! I AM SPEECHLESS AND I AM BEYOND IMPRESSED, EXCEPTIONAL' - OB BENNETT MANAGING DIRECTOR OF JP MORGAN
'HER STORY ON MENTAL HEALTH IS INSPIRING. AN AMAZING VOICE ON MENTAL HEALTH FOR THE NEXT GENERATION' - RUPERT MCNEIL - CHIEF PEOPLE OFFICER, CABINET OFFICE, UK
'AN AMAZING YOUNG LADY, TRULY AN INSPIRING STORY, WE JUST HAD TO HAVE HER COME AND SPEAK TO MY TEAM IN REDMOND' - GAVRIELLA SCHUSTER - CORPORATE VICE PRESIDENT, MICROSOFT
'Hayley was so open and honest during her talk with our network - It was truly inspirational and motivational!  Hayley's human approach landed so well with our colleagues, and it created a safe space where individuals felt comfortable to ask questions, seek advice, or share their personal story. We received so much positive feedback from those who attended the talk, and many felt inspired to get involved in what we are doing as network, so we will be doing more of the same in the New Year. I would like to thank Hayley for her energy, her passion and for her commitment to sharing her voice to inspire others to be themselves' - HARRODS
blue line

Hayley Mulenda is a Multi-Award Winning International Speaker, Author and Change Agent who has spoken to tens of thousands of people across the world sharing her story on how she turned her pain to purpose.
After nearly taking her own life at the age of 18 from being overwhelmed by the inability to balance studying, business and her personal life, Hayley realised how mental health issues are increasingly affecting millennials and she was passionate to do something about it.
In under 4 years, Hayley has had the opportunity to share her story drawing from her own experiences, which has resonated with over 40,000 people as she has spoken on some of the world's greatest stages from The Houses of Parliament to Wembley Arena to Oslo Spektrum, as well as working with some of the world's leading firms running seminars, workshops and keynote presentations. Hayley specialises in delivering unforgettable and powerful keynotes that show that trials don't happen to you, they can happen for you.
Hayley was recognised by 10 Downing Street, Mayor of London, NatWest and Black Enterprise Mogul as one of the most influential black Entrepreneurs in the UK and also received The Diana Award in 2020.
She has published her Award-Winning Book "The ABCs To Student Success" which rated for 4.9* on Amazon where she uses the alphabet in a unique way to teach, empower and encourage others to keep pushing on.
Hayley's work has impacted institutions and corporations from all over the world, as she sits on and works with FTSE 100 and Fortune 500 consulting their senior leaders and young talent to help implement change, strategy and synergy. Her insight has been used to help government officials and The Commonwealth Secretariat to have a greater understanding of well-being for the next generation.
Hayley's speaking engagements include JP Morgan, Facebook, PwC, Teach First and The Cabinet Office and speaking in Redmond at Microsoft HQ working with their senior leaders as well as speaking with the CEO and senior leaders of Unilever. Hayley has shared the stage with moguls such as Holly Branson, Jeanette Arnold MBE, Lord Hastings and Sadiq Khan (Mayor of London). Her story has been described as mesmerising, impactful and life-changing. Hayley's keynote themes focus on wellbeing, vulnerability and personal development.
Maya Angelou said it best, you may not always remember what they say but with Hayley's talks you will always remember how she made you feel… goosebumps.