Festival of the Spoken Nerd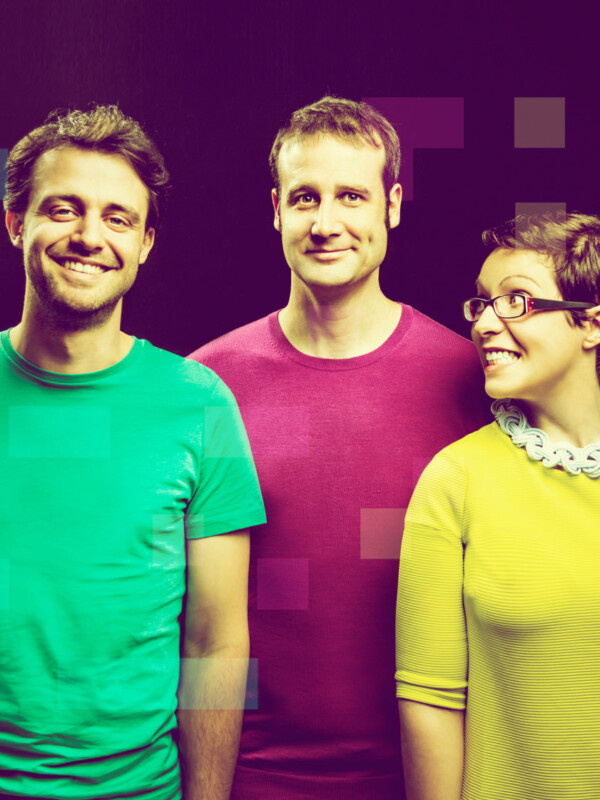 Testimonials
"Charm and perky curiosity is in its DNA" – Guardian

"Take the good aspects of Top Gear – the passion, the camaraderie and the entertaining three-way joshing – and splice it into the DNA of the Royal Institution's Christmas Lectures, and you have Festival Of The Spoken Nerd" – Steve Bennett, Chortle 2014
blue line

Festival of the Spoken Nerd is the UK science comedy phenomenon that will feed your brain, tickle your ribs and light your Bunsen burner. Not just live performers, they also make radio shows, TV appearances, DVDs, downloads, YouTube videos and books. Full Frontal Nerdity guaranteed!
The trio consists of stand-up mathematician Matt Parker, experiments maestro Steve Mould and geek songstress Helen Arney mix astonishing science with statistically significant comedy, plus experiments that electrify their audiences – sometimes literally.
Since their smash hit tour Full Frontal Nerdity in 2014, the Nerds have filmed two shows for DVD and download, featured on three episodes of BBC Two "QI" and racked up over 35 million views on YouTube for their experiments, songs and stand-up. As well as sell-out shows all over the UK, the Nerds have performed in Las Vegas and New York, at Shakespeare's Globe, London's Science Museum, Hammersmith Apollo with Robin Ince and Professor Brian Cox, Soho Theatre, The British Library, Latitude and Underbelly Festivals and all the major UK science festivals.
In 2015 they toured the Edinburgh Fringe and across the UK to over 15,000 nerds and non-nerds with their show Just For Graphs. Due to the success of this live show, in 2017 they recorded Just For Graphs for DVD and download. Helen, Matt and Steve have also headlined the national science fair 'The Big Bang' at Birmingham NEC.
In 2018 their comedy programme: Domestic Science, where listeners got their hands on bite-size experiments in a show that explored the science all around us was broadcast for two series on BBC Radio 4. They also toured their brilliant show You Can't Polish A Nerd and published their first book The Element In The Room, written by Helen and Steve, published by Cassell.